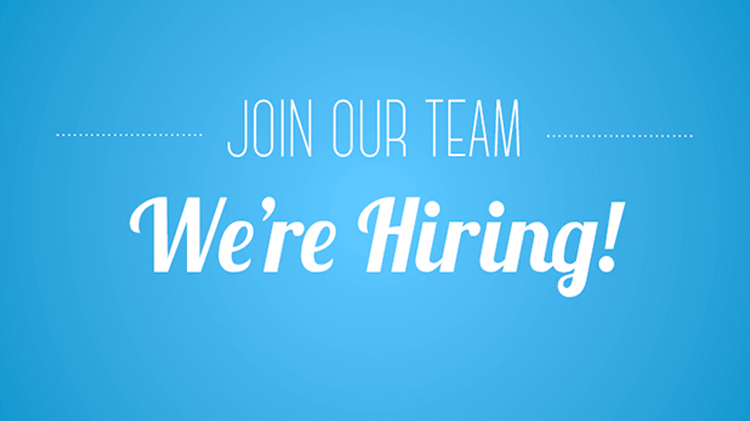 West Point Family & MWR Civilian Personnel Office - 626 Swift Road West Point, New York 10996 United States Google Map
We are hiring!
We have full time, part time & flexible hour positions open at West Point Family & MWR.
In fact, if you already work at West Point we have positions that are permissible for dual employment. That's right, you can have a second job and bring in some extra cash.
Perfect for putting a little extra aside for the Holidays, the upcoming family trip, or for a rainy day! Below is a list of positions that are currently available: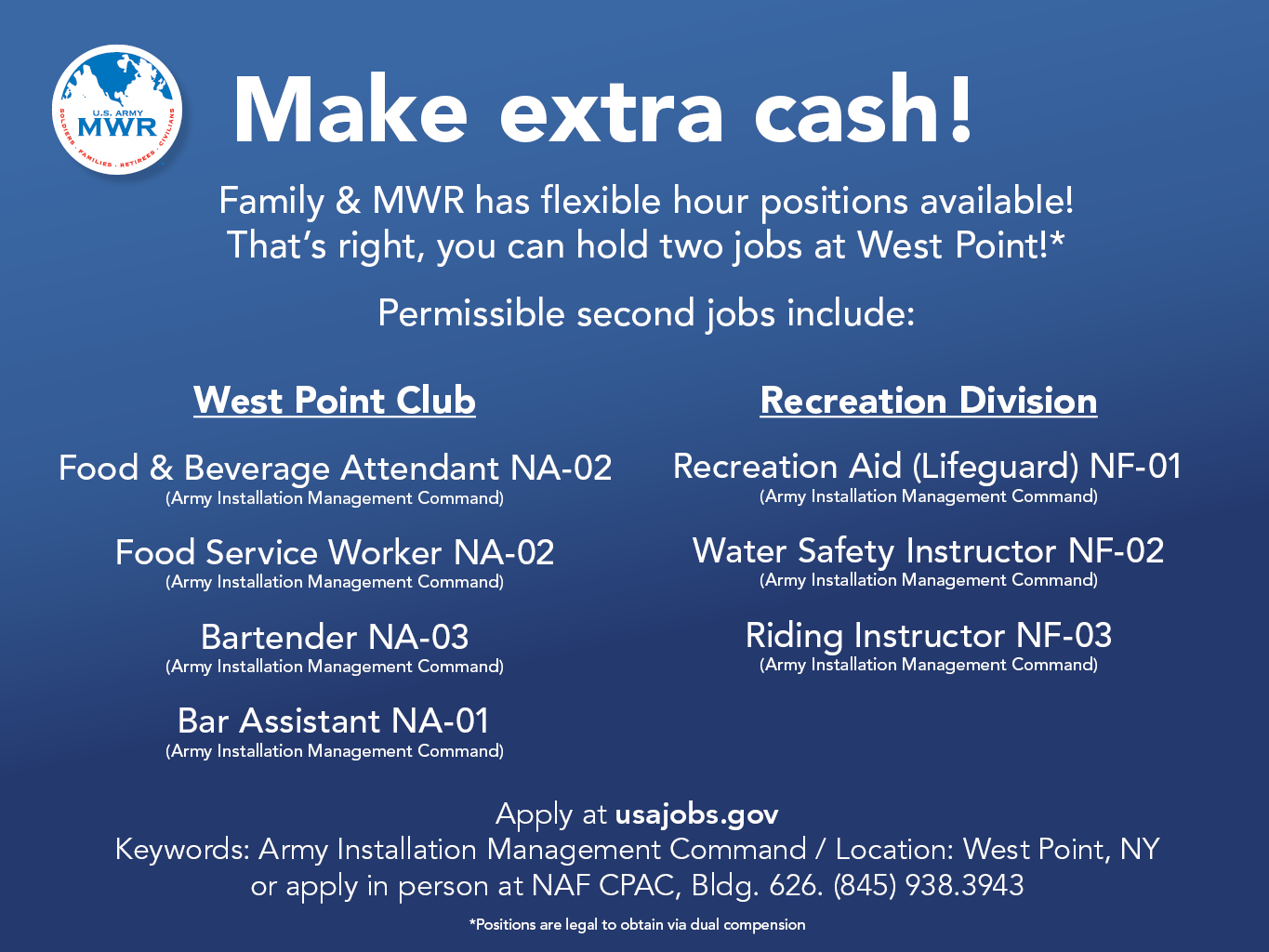 Registration Info
Apply via usajobs.
(Keywords: Army Installation Management Command / Location: West Point, NY)
Contact