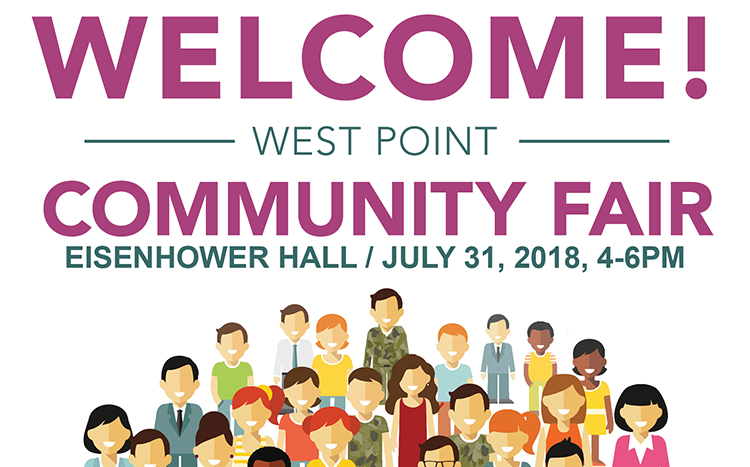 West Point Community Fair 2018
Open to the public.
MARK YOUR CALENDARS NOW! DON'T MISS OUT ON THIS OPPORTUNITY!
July 31, 2018, 4-6pm Eisenhower Hall West Point
Come see what West Point and the Hudson Valley has to offer! This event is open to the entire community to include new Military, Families & Civilians at West Point.
Over 75 booths local food & services.
Get your passport & win great prizes!
Local Programs & Businesses are welcome to attend.
Be sure to ask about sponsoring the event.
Please call MWR Marketing at (845) 938-8186.