4 vs 4 Paintball Tournament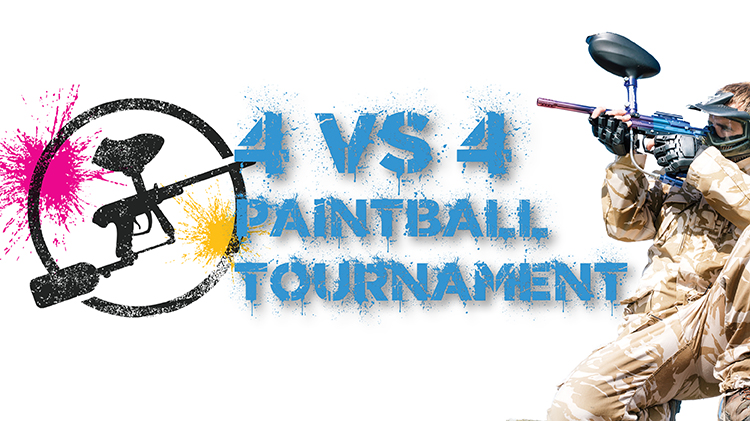 "Total Elimination" 4v4 Paintball Tournament
MWR Paintball Field, top of Victor Constant Ski Area
First game will begin at 10:00am
-4 person teams
-Double Elimination Tournament, (must win 2 out of 3 matches, each team is guaranteed to play 4 matches)
-Game play will be "Total Elimination" on the Speedball field. You must get all players out on the opposing team to be declared a winner of a match.
-Prizes awarded to top 3 teams
Pre-registration is required.
Registration: $60 per team
Registration includes admission into the tournament as well as one case of 2,000 paintballs per team.
Outdoor Recreation has equipment available for rental if you do not have your own gear.
An individual can only play on one team.
Field paint must be used and is available for purchase at the field for $45 per case. Pre Purchase additional cases of paintballs when you pre-register at a discounted rate of $35 per case.
Tournament will be compressed air only. If you bring your own equipment, it will be Chrono (speed) tested. Compressed air fills are included throughout the event with registration.
Maximum of 14 teams in the tournament
Must be at least 12 years old to participate
This is a community wide event, not intended for professional competition.
Cost
$60 per a team of 4 (Includes case of 2,000 paintballs).
Registration Information
Pre-registration required online.
Outdoor Equipment Checkout Center (ECC)