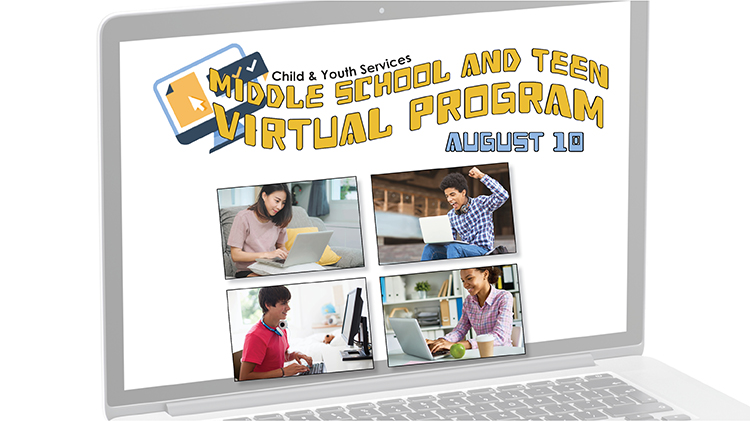 CYS Middle School & Teen Virtual Program
Date: Aug 10 2020, 2 p.m. - 6 p.m.
Middle School Teen Center (MST) - 500 Washington Rd Bldg. 500 West Point 10996 Google Map
Live 2-6pm I Open to grades 6-12
Build character and leadership qualities in the five service areas:
Academics & Career Exploration l The Arts l Character & Leadership
Development l Health, Wellness & Life Skills l Sports Fitness & Recreation
Programs are optional and can be done anytime. Live sessions are scheduled from 2-6pm.
Parent Consent and Youth Code of Conduct forms required. If you plan to drop off
If you plan to drop off the forms at the center, please contact angela.h.riley.naf@mail.mil/845-938-8889 to establish a drop off time. If you choose to return the forms via email please note that MST management will be contacting you to verify parental consent.