West Point Spartan Sprint
"Honor Series" Spartan Sprint - Leave your fears at home!
Note: This event has already passed.
Here, Grit is the rule, not the exception, so we kindly ask that you either leave your fears at home or face them on the course.
Parking
West Point Residents and DoD Civilians: Looking for the shuttles for the West Point Community to the 2019 Spartan Race? The White passenger buses from post will be doing loops to and from Lake Frederick from the MWR Fitness Center (K-Lot), on average every 20-25 minutes. The shuttles will run Saturday, August 24, 0800 to 1700. Sunday, August 25 they will run 0900 to 1600. See you out at the event!!!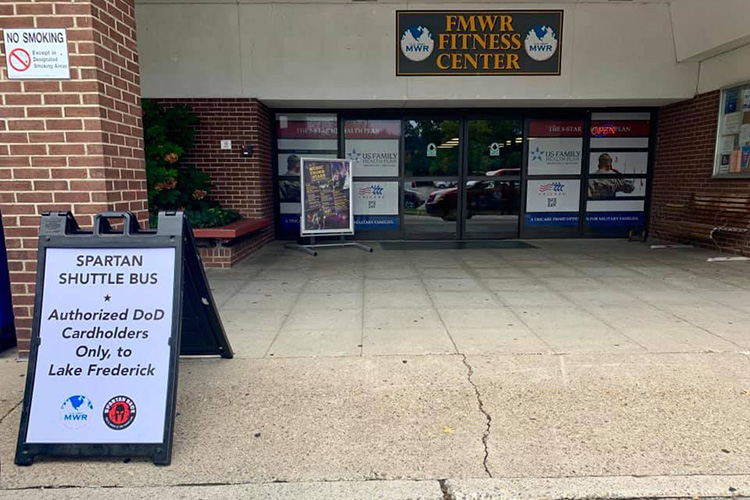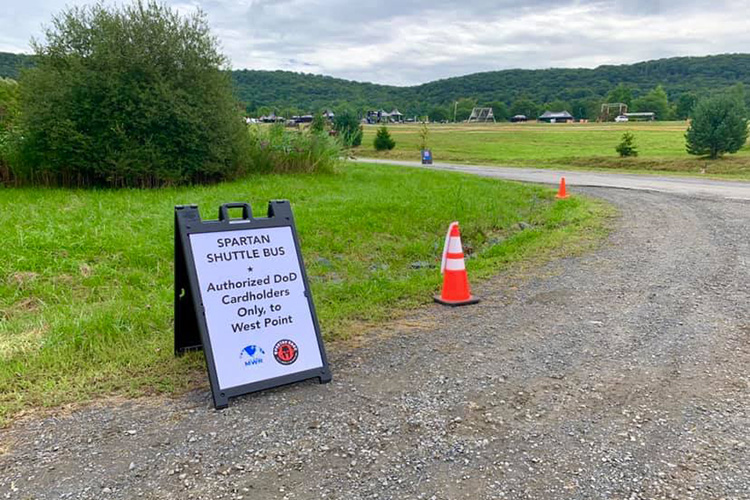 General Public: Anthony Wayne Recreation Area, Palisades Interstate PKWY, Exit 17. Bear Mountain, NY 10911
Race Schedule
Saturday Sprint
7:30am Elite Men
7:45am Elite Women
8:00am - 8:30am Age Group Start Times
8:45am - 12:45pm Morning Start Times
1:00pm Afternoon Start Times Begin
Last Heat: TBD (will be posted here 10 days prior to event day)
Sunday Sprint
9:00am Elite Men
9:00am Elite Women
9:15am - 9:45am Age Group Start Times
10:00am - 12:00pm Morning Start Times
Last Heat: TBD (will be posted here 10 days prior to event day)

Waves of 150+ racers will be released every 15 minutes.
YOUR exact start time in the group you registered for will be posted under the Start Times tab a few days prior to the event date.
Elite Prize Money
1st Male/Female: $500
2nd Male/Female: $200
3rd Male/Female: $100
Finishers Receive
Sprint Finisher Medal
A trifecta medal wedge piece (run a Super, Beast or Ultra to collect your remaining two pieces!)
Free beer
Craft Sprint Finisher T-shirt (your other one should be pretty dirty)
Free Professional Photos (to frame and flaunt)
Bananas at the finish line
Cold can of FitAID
BODYARMOR Sports Drink or Hydration Water
Kashi Protein Bar
Bragging rights
Arrival: Be Early
NEW FOR 2019! Your registration fee now includes parking and bag check for only $6. A merchandise discount is also included in your registration packet.
Arrive an hour and a half before your start time. This gives you plenty of time to park, pick up your packet, drop your stuff at bag check, and get warmed up.
What to Bring
Your ID
Barcode (print or save your registration barcode to your phone. Click here for instructions on how to find it.)
Towel & extra (dry) clothes
Recommended: Headlamp and Camelback
What Not to Bring
Outside food and drink (racers, fuel for the race is OK)
Your pets
Negative Attitude
What to Wear
We recommend dressing in performance gear (NOT COTTON). Think compression tights or shorts and breathable tops made from water wicking material. Wear comfortable shoes that you've trained in, but beware, they are going to get dirty.
In addition to your clothes, consider fuel when planning for race day. For a Sprint distance you can normally get away with the water stations on course, but for our longer distances (Super, Beast, Ultra) we strongly suggest wearing a hydration pack and carrying energy gels or Clif bars.
Photos
Professional event day photos will be posted on the event page 5-7 days after the event, FREE OF CHARGE! We'll email you when your photos are ready!
Cost
Cost varies based on time selected.